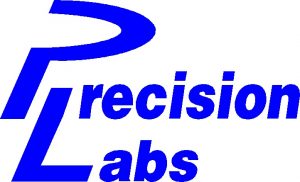 Precision Labs is growing again and looking for an experienced electronics calibration technician. Based on your experience and skills, you will be master of your own section of the lab. This job offers lots of opportunity to learn and grow.
Electronics technicians will be expected to know how to calibrate the standard items such as multimeters, digital thermometers, oscilloscopes, Hipots, and so on. You should have a reasonable understanding of electronics theory in order to be trained easily for light meters, pressure transducers and more. You will be sent to local field calibration locations when required using company vehicles.
We are looking primarily for a team member that likes to learn and see new things. If you are tired of being a push button monkey or simply seek to use your brain more, we are the right fit for you!
This job has many requirements but the primary considerations will be based on how you are as a person. If you can handle the physical demands of the job (50lbs lifting), driving history, and more then you will be considered. You will also need to pass a criminal background check.
We are an equal opportunity employer.
Email your resume to Terry@theCALLAB.com Include a phone number and times available to talk.
Precision Labs has been calibrating since 1995