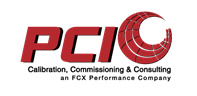 PCI provides Calibration, Commissioning & Consulting solutions to our clients across multiple regulated industries including biotechnology, pharmaceutical, medical device, food & beverage and more. We are seeking a Metrologist I that is familiar with calibration methodology and metrology principles to add to our growing company. This is a challenging and exciting position with an array of benefits that seek to provide our associates with a positive career experience. PCI is a great place to meet similarly skilled team members and become an integral part of the PCI family, working together to achieve success for our associates and provide quality instrumentation services for our clients.
This Metrologist I position provides calibration support to PCI clients while working in our ISO/IEC 17025:2005 accredited metrology laboratory in Raleigh, NC. There may be some opportunites to also visit client sites for field calibrations and instrument delivery. Some of the responsibilities of a Metrologist I include:
Perform calibrations on laboratory instruments
Perform preventive maintenance, repairs, and qualifications on laboratory instruments
Enter data into spreadsheets and/or databases to record calibration or related events
Assist with Asset Management tasks to support team members and clients' needs
The Calibration Technician I will also be responsible for cGMP compliant documentation and integrity of data. Along with documenting the calibrations performed, the instrumentation data is be maintained in a CMMS database. SAP, ProCal, RAM or Maximo experience is desired.
Required skills of the Calibration Technician I include:
A two-year degree in Engineering, Life Sciences, other related technical field or equivalent military training and two years of applicable (Metrology, Instrumentation, Calibration) experience or the equivalent combination of education and experience.
The Calibration Technician I must be willing to travel overnight up to 50% of the time.
To view the complete job description for the Metrologist I click here.
About PCI: PCI provides Calibration, Commissioning, and Consulting solutions for the life sciences industry. It is our goal to make your programs as efficient as possible so that you can stay compliant and focus on your core business. We achieve this by providing exemplary end-to-end customer service, exceptional technical expertise, quality documentation and the integrity and ingenuity that our customers have grown to expect from the industry leader in calibration services.
To apply, email: jobs@pci-llc.com.