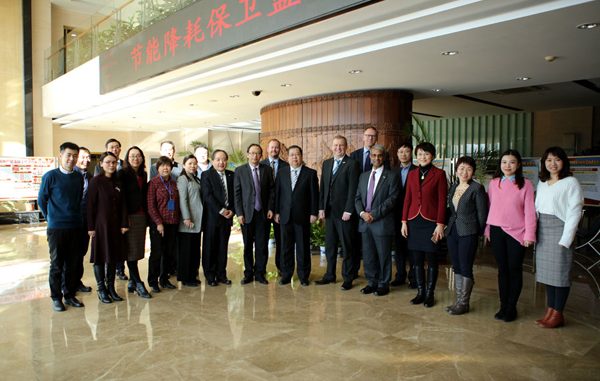 Dr Peter Thompson, CEO at the National Physical Laboratory (NPL), delivered a speech on the importance of international collaboration in addressing global pollution during a signing ceremony of a Memorandum of Understanding (MoU) Addendum, with the National Institute of Metrology (NIM), China.

This MoU Addendum focuses on Environmental Metrology and strengthens the collaboration between NPL and NIM in this area. Simultaneously, a contract for the supply of the NPL Differential Absorption Lidar (DIAL) system to NIM was signed – the DIAL is a sophisticated remote sensing system that is able to measure and map emissions of atmospheric pollutants, in real time, and is housed in a completely self-contained mobile laboratory.

The MoU Addendum reflects the strategic plans in Environmental Metrology of both the UK and Chinese metrology institutes that, alongside the core missions of their respective governments, are working to reduce carbon emissions.
Source URL: http://www.npl.co.uk/news/ceo-of-npl-speaks-on-importance-of-international-collaboration-during-mou-re-signing-in-china