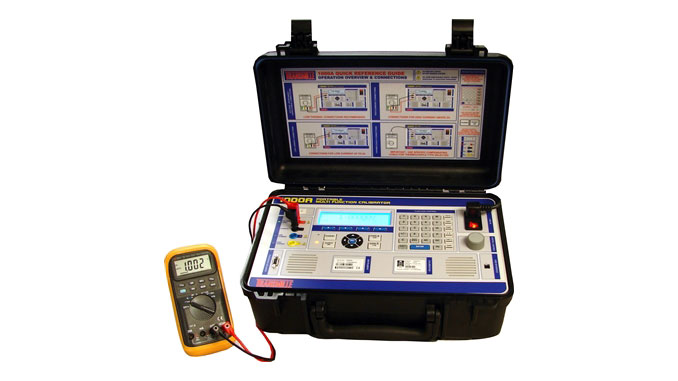 The New Transmille 1000 Series Calibrators are set to transform the world of calibration – the completely new design utilizes the latest in cutting edge digital and analog electronics, combined with modern manufacturing techniques to create the worlds first ultra portable full function calibrator. Transmille have applied their award winning technologies in designing bench and transportable calibrators to create this new generation of multi function calibrators to offer true portability and rapid return on investment.
For the first time the 1000 Series will allow you to easily take your calibration laboratory with you. The significant improvement in portability changes how and where calibration can be performed. On-site calibration is not a new idea, but older designs meant carrying large, heavy instruments. The 1000 Series is easy to carry, quick to set up anywhere and a fast warm up time allows work to be started quickly.
Although ultra portable and lightweight, the 1000 Series provides all the capabilities you would expect from a traditional full size calibrator.
AC/DC Voltage to 1000V
AC/DC Current to 10A (500A with coil)
2 Wire Resistance to 100 MOhms
Continuity Resistance (up to 320mA Measurement Current)
Capacitance
Frequency
Thermocouple Simulation
PRT Simulation
Pressure Measurement (via Transducers)
Process Control Measurement (mV / mA)
Insulation Tester Calibration – (Insulation resistance & Test voltage measurement)
The 1000 Series Multi Function Calibrator is available for purchase TODAY, with a lead time of 2 weeks.